Pure Finnish oats and Arctic berries
In Finland, the air is fresh, the water is clean and the soil is unpolluted. The growing season is short and intense, which gives natural ingredients their unique flavour and nutritiousness.
Founded in 1915
When we first started out as a co-operative dairy, the milk churns were transported by rowing boat. Today we are the third biggest dairy business in Finland. We produce our own, delicious brand products and high-quality products under contract.
Environmentally friendly
We want to take nature into account in everything we do. For example, we are proud of our aluminium-free butter wrapping. We count the carbon footprint of our dairy products starting from the farm all the way to a milk carton. We participate in our region's climate work.
WQ-certified
The international Welfare Quality® -certificate evaluates the overall welfare of animals with indicators based on scientific evidence. Maitomaa was the second dairy in Europe to receive the certificate.
Grass-fed & antibiotic free
Our milk is antibiotic free. Antibiotics are only given to sick animals under a veterinarian's orders. If a cow has been on antibiotics, her milk is tested on the farm to determine if there is any antibiotic residue.
Certificates
ISO 9001
ISO 14001
BRC Global Standard for Food Safety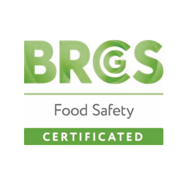 OSUUSKUNTA MAITOMAA
Please don't hesitate to call, or leave your contact info if you wish to hear from us. The Maitomaa R&D team and production line can and will fulfil your needs to customise the products right for your customer's needs.
INVOICE ADDRESS
E-mail invoices
maitomaa.FI.P.106309-8@docinbound.com